Yggdrasil Slots Guide
Yggdrasil, founded in 2013 by Fredrik Elmqvist, has established itself as a prominent player in the online slot provider industry. With nearly a decade of experience, it has consistently pushed boundaries in game development, crafting innovative and visually stunning slots that captivate players worldwide. Play slots from the provider at Ruby Casino.
History & Milestones
Yggdrasil's journey has been marked by significant milestones that have solidified its reputation in the industry. In 2014, the company secured its first gaming license, laying the foundation for its global expansion. Two years later, the provider introduced the BOOST promotional tool, revolutionizing player engagement. 2016 also saw the launch of their HTML5 framework, iSENSE 2.0, ensuring seamless mobile play. Its commitment to innovation reached new heights with the introduction of BRAG, a social sharing tool in 2017. By 2018, this software company was entering regulated markets across the globe, further enhancing its global presence. The provider's journey is marked by a series of pioneering achievements that continue to shape the industry.
Regions of Operation
Yggdrasil successfully operates in the New Zealand market, offering its captivating games to Kiwi players. Compliant with local regulations, its titles are accessible on reputable online casinos, providing New Zealanders with an exciting and diverse gaming experience, complete with stunning visuals and enticing features.
License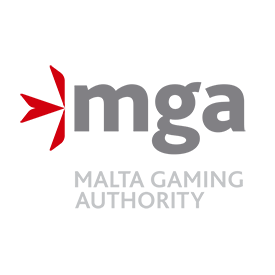 Yggdrasil holds a vital gambling license, a cornerstone of trust and legality in the industry. This license, issued by the Malta Gaming Authority (MGA), ensures compliance with strict regulations, safeguarding players and operators alike. It signifies its commitment to responsible gaming and adherence to high industry standards.
Yggdrasil Slots and Casino Games
Yggdrasil offers a diverse portfolio encompassing an array of captivating experiences. Their collection boasts an impressive range of themes, from mythical adventures to futuristic escapades. Each creation showcases exquisite graphics and immersive storytelling, ensuring players are transported to unique realms with every spin. The innovative mechanics and bonus features add depth to these experiences, making the offerings a favorite among those seeking thrilling, visually stunning, and rewarding gaming options.

Classic Slots
Yggdrasil's traditional offerings evoke nostalgia with a timeless charm. These titles capture the essence of vintage casino entertainment, featuring straightforward gameplay, familiar symbols, and a touch of modern flair. Its classic creations provide a delightful blend of simplicity and sophistication, catering to players who appreciate the enduring appeal of traditional fruit machines.
Video Slots
Yggdrasil's video offerings redefine the gaming experience. These dynamic creations immerse players in richly crafted worlds, featuring cinematic graphics and engaging narratives. With innovative features and exciting bonus rounds, the games deliver an adrenaline-pumping adventure that keeps players eagerly spinning the reels.
Progressive Slots
Yggdrasil's progressive jackpot products offer players the chance to chase life-changing wins. These thrilling creations feature ever-growing prize pools that can be triggered at any moment, adding an extra layer of excitement to the gameplay. With impressive visuals and unique mechanics, its progressive offerings promise both thrills and huge potential rewards.
Advantages and Features of Yggdrasil Slots
Yggdrasil's games stand out for their exceptional features and advantages. Firstly, their stunning visual design sets a new industry standard, creating immersive and visually captivating experiences. Secondly, innovative gameplay mechanics keep players engaged with unique and rewarding features. Additionally, the provider's commitment to responsible gaming ensures fair and secure play. Lastly, their diverse portfolio appeals to a wide audience, catering to various preferences and providing something for every type of player. These aspects collectively make Yggdrasil's offerings a top choice for those seeking cutting-edge entertainment in the iGaming world.
Security of Software
Yggdrasil's robust technology infrastructure prioritizes player safety and data protection. Employing state-of-the-art encryption and secure protocols, they ensure airtight safeguarding of user information. Their commitment to cybersecurity and compliance with industry standards establishes a trustable environment for players and operators alike.
Slots with Best RTP
Here are five Yggdrasil titles renowned for their impressive Return to Player (RTP) percentages: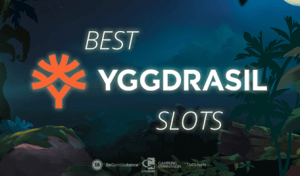 Valley of the Gods: This title boasts an attractive RTP, drawing players into an ancient Egyptian-themed adventure.
Vikings Go Wild: With its high RTP, this one immerses players in a thrilling Norse saga filled with epic battles.
Holmes and the Stolen Stones: Solve mysteries with a top RTP, joining Sherlock Holmes on his quest for stolen diamonds.
Tut's Twister: A captivating Egyptian-themed game with a generous RTP, featuring a mesmerizing twister feature.
Beauty and the Beast: Enjoy a fairy tale adventure with a high RTP, where enchanting visuals accompany the gameplay.
Other Types of Casino Games from Yggdrasil
Yggdrasil extends its innovation beyond slots, offering a diverse range of iGaming experiences. Their portfolio includes immersive lottery games like 'Lotto 7 Live Draw,' where anticipation runs high as numbers are revealed in real-time. Additionally, Yggdrasil provides engaging scratch card experiences, such as 'Precious Little Diamonds,' combining quick thrills with potential big wins. Their commitment to diversification ensures a holistic casino experience, appealing to those seeking a variety of entertainment options beyond the spinning reels.