Best Relax Gaming Slots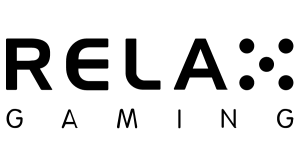 Relax Gaming, founded in 2010, has established itself as a prominent slot provider in the iGaming industry. The company was created by a group of industry veterans, with Patrik Österåker playing a pivotal role in its formation. Since its inception, this company has consistently evolved its offerings and forged partnerships to become a respected player in the field. Slots from Relax Gaming are featured at Ruby Casino New Zealand.
History & Milestones
Relax Gaming has achieved a series of remarkable milestones throughout its journey. One notable accomplishment was the launch of its proprietary aggregation platform in 2012, which marked the beginning of its expansion into the iGaming market. In 2014, the company secured its first major content deal with Unibet, a significant step toward establishing its presence in the industry.
In 2018, they introduced its innovative Silver Bullet program, offering a platform for independent studios to develop and distribute their content. This move facilitated the growth of its partner network and diversified its portfolio. In 2020, the provider launched its first proprietary slot, 'Snake Arena,' showcasing its prowess in game development. These milestones collectively underline the provider's continuous progress and influence in the iGaming landscape.
Regions of Operation
Relax Gaming has effectively operated in New Zealand, adhering to the country's regulatory framework and providing a diverse range of casino content to local players. The company has strived to offer a seamless and compliant gaming experience in this market, establishing a notable presence and catering to the preferences of New Zealand's gaming community.
License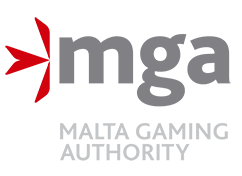 Relax Gaming holds a crucial gambling license, which is of paramount importance in ensuring the legitimacy and trustworthiness of its operations. This license, typically issued by reputable jurisdictions like the Malta Gaming Authority (MGA) or the UK Gambling Commission, grants the provider the legal authority to offer its services in regulated markets, assuring players of fair play, security, and responsible gambling measures. The license jurisdiction serves as a regulatory watchdog, overseeing the provider's compliance with stringent industry standards and player protection protocols.
Relax Gaming Slots and Casino Games
This brand boasts an extensive repertoire of captivating casino content, particularly renowned for its diverse array of reel-based offerings. Their portfolio showcases a rich tapestry of themes, from adventurous quests to whimsical fantasies, catering to a wide spectrum of player preferences. Each creation exhibits exceptional craftsmanship in design and mechanics, ensuring an engaging and immersive experience. With a continuous stream of innovative releases, Relax Gaming consistently elevates the entertainment quotient in the iGaming realm, providing enthusiasts with an ever-expanding universe of enticing options to explore.

Classic Slots
Relax Gaming's classic slot collection embodies timeless elegance. These games harken back to the golden era of casino entertainment with their simple yet engaging gameplay and traditional fruit symbols. They capture the essence of nostalgia while delivering modern features and winning potential, making them a delightful choice for players seeking a retro-inspired gaming experience.
Video Slots
Relax Gaming's video offerings redefine iGaming with their dynamic narratives, cutting-edge graphics, and immersive gameplay. These captivating creations transport players into diverse worlds, from mythical realms to futuristic adventures. Featuring an array of innovative features and bonus rounds, its video titles promise excitement and rewards in every spin.
Progressive Slots
Relax Gaming's progressive jackpot games offer thrilling opportunities for players to chase life-changing wins. These titles feature ever-increasing prize pools that grow with each wager, creating an electrifying atmosphere of anticipation. With engaging gameplay and the potential for enormous payouts, its progressive products add an extra layer of excitement to the casino experience.
Advantages and Features of Relax Gaming Slots
Innovative Mechanics: Relax Gaming consistently introduces groundbreaking mechanics, keeping players engaged with fresh and exciting features. Whether it's unique reel setups, bonus mechanisms, or interactive gameplay, their slots deliver innovation at its finest.
High-Quality Graphics: Visual excellence is a hallmark of its creations. Stunning visuals, detailed animations, and immersive themes transport players into immersive worlds, enhancing the overall gaming experience.
Responsive Gameplay: Their products are designed for seamless play across various devices, ensuring accessibility and convenience for all players. Whether on a desktop or mobile device, the games perform flawlessly, allowing for uninterrupted enjoyment.
Varied Volatility: Their slots cater to a wide range of player preferences by offering titles with diverse volatility levels. From low-risk, steady-win options to high-risk, high-reward thrills, players can choose games that suit their individual gaming styles and strategies.
Security of Software
Relax Gaming prioritizes the protection of its systems and players' data. Through robust encryption protocols, regular audits, and stringent access controls, they ensure a safe and secure environment. This unwavering commitment to cybersecurity instills confidence in both operators and users, fostering trust in their platform.
Relax Gaming Slots with Best RTP
Here are five of the offerings known for their favorable Return to Player (RTP) rates: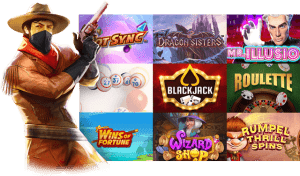 Money Train 2: This sequel offers an enticing RTP, luring players with its thrilling gameplay and rewarding potential.
Deadwood: With a high RTP, Deadwood transports players to the Wild West, where big wins await amid its immersive setting.
Iron Bank: Offering a competitive RTP, Iron Bank combines a captivating theme with lucrative features.
Temple Tumble Megaways: The impressive RTP ensures that players enjoy both entertainment and favorable odds.
Multiplier Odyssey: Featuring a top-tier RTP, this space-themed slot promises astronomical rewards and engaging gameplay.
Other Types of Casino Games from Relax Gaming
Relax Gaming extends its diverse portfolio beyond slots to encompass a range of captivating casino experiences. Their offerings include thrilling table games such as blackjack and roulette. Additionally, their video poker selection delivers a strategic gaming option for enthusiasts. Bingo and scratch cards offer instant-win excitement, while their innovative poker platform hosts engaging tournaments. With a commitment to quality and innovation, this company ensures a comprehensive and immersive gaming experience across various categories.