Evolution Gaming for Fun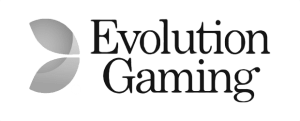 Founded in 2006, Evolution is the brainchild of Jens von Bahr and Fredrik Österberg. This innovative duo set out to revolutionize the live casino sector, placing this provider at the forefront of the industry. Entertainment from a renowned provider is available at Ruby Casino.
History & Milestones
Since its inception in 2006, Evolution has achieved remarkable milestones. In 2010, they expanded to mobile platforms, setting a trend in the industry. Two years later, the company was listed on the Nasdaq Stockholm. Their innovative approaches led to the launch of unique live experiences such as Lightning Roulette in 2018, earning them multiple awards. By 2020, they secured a significant acquisition, further cementing their position in the market. With each achievement, Evolution consistently proved their commitment to pushing boundaries and setting unparalleled standards in the casino sector.
Regions of Operation
Evolution extends its presence to New Zealand, offering top-tier live casino experiences tailored to the Kiwi audience. Through collaborations with local operators, they deliver an immersive interface, ensuring players enjoy a seamless blend of traditional and innovative casino offerings, all while adhering to New Zealand's regulations.
License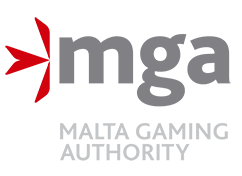 Evolution holds licenses from jurisdictions like the UK Gambling Commission and Malta Gaming Authority. Such licenses are vital, ensuring fairness, security, and transparency in operations. They also testify to Evolution's adherence to international standards, giving players peace of mind about the integrity of their betting environment.
Evolution Slots and Casino Games
Evolution boasts an impressive array of offerings, emphasizing innovative casino experiences. Among their diverse catalogue, they excel in presenting themed, narrative-driven machines that captivate enthusiasts. From ancient civilizations to futuristic adventures, the range ensures engagement and excitement. Additionally, their live dealer experiences further enrich their portfolio, providing a holistic, immersive betting journey for enthusiasts around the globe.

Classic Slots
Evolution presents a collection of traditional-style machines, evoking nostalgia with their simple yet captivating mechanics. These vintage-inspired creations often feature fruit symbols, bars, and bells, resonating with those who appreciate the essence of early casino culture. Such offerings remain a testament to Evolution's dedication to preserving heritage while innovating.
Video Slots
Evolution has mastered the art of creating engaging, visually stunning narratives that immerse players. These digitally-enhanced creations boast intricate graphics, diverse themes, and bonus features, elevating the betting experience. Their innovative designs and captivating storylines ensure users enjoy a unique, multidimensional gaming journey.
Progressive Slots
Evolution excels in presenting accumulative jackpot machines, where potential winnings grow with each bet. These enthralling experiences offer life-changing prizes, enticing users with the allure of massive payouts. Their continuous innovation ensures these offerings are both entertaining and rewarding, captivating enthusiasts globally.
Advantages and Features of Evolution's Products
Innovation: Evolution consistently pioneers in introducing fresh, engaging mechanics, keeping enthusiasts captivated.
Graphics and Sound: Their offerings stand out with top-tier visuals and immersive audio, enhancing the overall experience.
Interactivity: Many of their creations boast interactive bonus rounds and story-driven narratives, ensuring a more engaging betting journey.
Diverse Themes: From myths and legends to contemporary pop culture, Evolution covers a vast spectrum, catering to varied tastes and preferences. This diversity ensures that every user finds something that resonates with their interests.
Security of Software
Evolution prioritizes user safety, implementing robust encryption and advanced protocols. Their commitment to safeguarding data and transactions is evident in their consistent industry recognition. Users can trust in the reliability and integrity of their systems, ensuring a worry-free betting experience.
Other Types of Casino Games from Evolution
Evolution stands out with its live casino solutions. Their portfolio includes dynamic renditions of blackjack, where real dealers manage the cards. Their roulette tables range from immersive experiences to lightning-enhanced versions. Baccarat, another highlight, captures the essence of the classic with multiple camera angles. Dream Catcher, a live money wheel, and innovative shows like Crazy Time further showcase Evolution's commitment to bringing unique, interactive betting experiences to the forefront of the industry.